If gorillas are to stand any chance of long-term survival, it's the young generations whose help we need the most. So it was definitely very encouraging that I was invited to speak to university students in Goma as part of their World Environment Day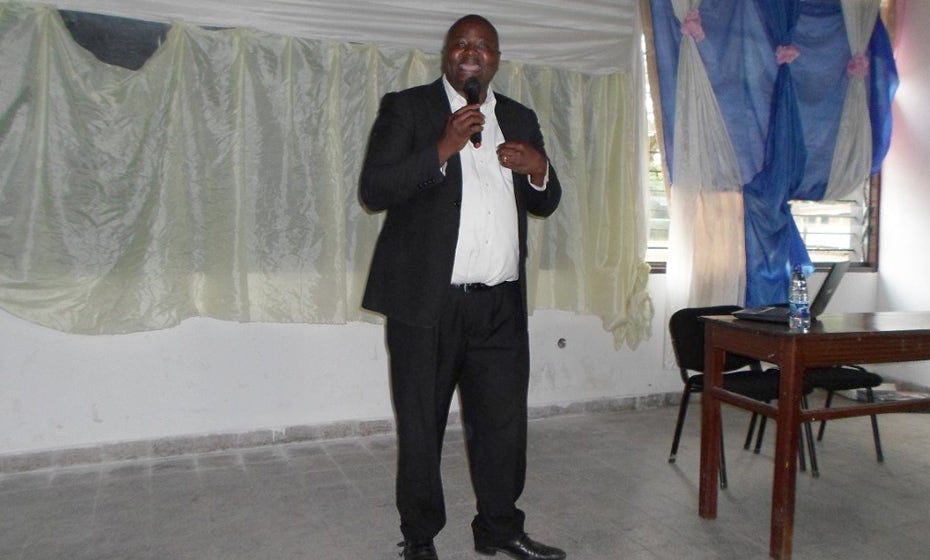 The big day was centred on climate change and environmental education across the Great Lakes region, an area which includes Congo and which is home to the world's last remaining mountain gorillas, as well as numerous other threatened species and, of course, some of the world's most diverse and important ecosystems.
As you might expect, the theme of my talk was related to gorillas and their habitat. I wanted to show that the ongoing overuse of the natural resources found in the boundaries of the Virunga National Park has both immediate and long-term consequences. Right now, habitat loss, which is partly driven by the illegal market for fuel which people use in their homes, is one of the biggest threats facing gorillas living in the wild. Our cousins rely on the trees and plants for food and shelter and the destruction of their home places them in grave jeopardy.
At the same time, habitat loss here in Congo is also part of a wider problem. The destruction of forests right around the world is a leading cause of climate change. Over the past few years we've started to notice quite how a changing climate is affecting people in this part of Africa. Harvests are being disrupted and weather patterns are changing. Who knows what the next few years will bring if we don't all act to stop climate change before it's too late?
Thankfully, the warm reception I was given, and the interest of the young students showed me that all is not lost. Awareness of the dangers posed by climate change is on the rise here in eastern Congo and, as these students demonstrate, it's not just us gorillas conservationists who are determined to take action. Let's hope these inspiring young people go back to their home communities and explain how small changes can help save the forests, save the gorillas and even help save the planet.
Below are a few more pictures from this fascinating day. I hope you enjoy them!