This summer, gorilla fans across the country have been finding creative ways to raise money to support our pioneering conservation projects
It's been a busy summer for gorilla fundraisers. Right across the UK, supporters have been going the extra mile to raise money for the Gorilla Organization's conservation and development projects in Central Africa.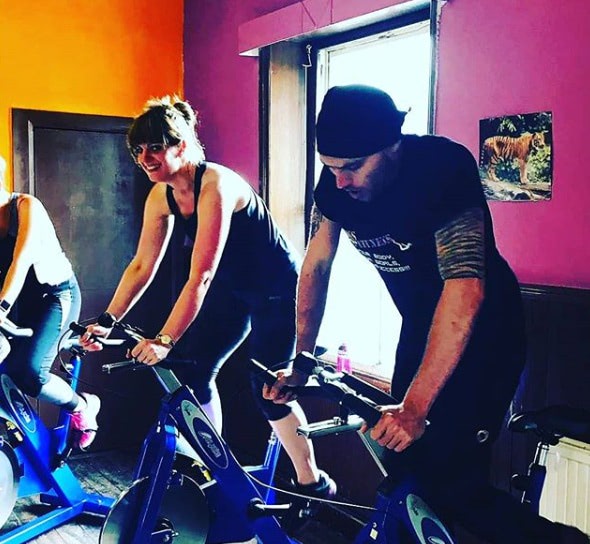 In Derbyshire, Luke Boss, personal trainer and instructor at Luke Boss Fitness, organised a one-day 'Spin for Gorillas' indoor cycling event. Gorilla fans spent more than two-and-a-half hours pedalling for primates.
To promote the event and to raise awareness of the threats facing gorillas in the wild, Luke went on local radio. He was also active on social media, encouraging all his students to get involved and help raise money for a good cause.
All participants were encouraged to raise money through sponsorship and there was also a collection bucket in the fitness studio on the day. Luke and his friends raised more than £340 on the day!
Also going far out of her comfort zone this summer to help gorillas was Sophie Burton. Despite her fear of heights, she signed up to skydive for gorillas.
"Anyone who knows me knows my love for animals and how much I want to help them," she says. "However, I never have the funds or the resources so this was the perfect way to help them and also push myself doing the one thing I am most petrified of…jumping out of a plane!"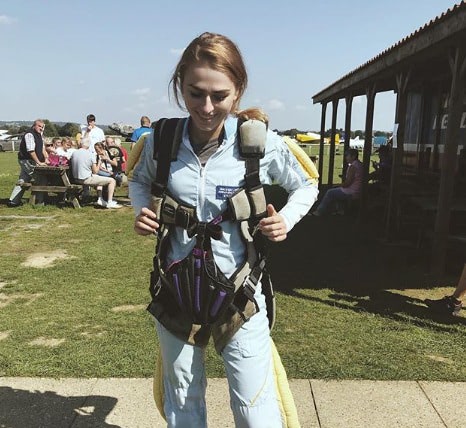 "Gorillas are becoming more and more endangered and I want to stand up for them and raise the funds so they are able to have a home and a happy life."
Sophie successfully completed her jump and raised £380 to support gorillas in the wild.
If you want to fundraise for gorillas, why not join the 2018 Great Gorilla Run? Or, if you have an idea for an event of your own, we'll be happy to support you every step of the way, from organising and promoting your fundraiser to collecting the money afterwards. Get in touch through events@gorillas.org to learn more!