Kyran Young, 'The Gorilla Walker', is making steady progress up the East Coast of the United States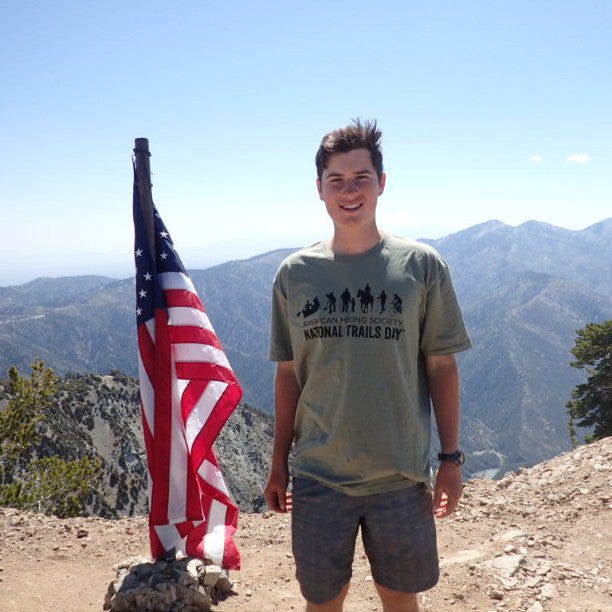 Kyran Young, 'The Gorilla Walker' is making steady progress up the East Coast of the United States and has already raised thousands of pounds to help save gorillas from extinction.
The teenager is currently walking the Pacific Crest Trail (PCT), a famous 2,663-mile path running from the south of California up to Canada, setting himself a target of around 25 miles a day. Despite having faced some initial problems, not least snakes on the path and a case pf credit card fraud, Kyran is making good time and is on track to meet his target of completing the trek within 120 days.
What's more, thanks to the generosity of supporters right around the world, Kyran's also slowly but steadily racking up his fundraising efforts, though the ambitious £100,000 target remains some way off.
As of the second week of June, the intrepid teenager had raised £7,700, with donations, pledges of support and words of encouragement arriving daily.
Writing from a small town along the trail, The Gorilla Walker said: "We have upped our pace to over 25 miles a day, 32 miles being our personal best and we are getting increasingly skinnier, browner, dirtier and more ragged looking…The weather is getting hotter too, we are about to cross the most desolate and hottest part of the desert we have experienced so far, 'the Mojave' where there are two 45 mile stretches with unreliable water sources.
"In the last few days, we have definitely experienced some of that heat. Yesterday, we walked during the hottest part of the day, I jogged eight miles to get to the next water source and when I got to the bottom, I was striped white with salt stains where my sweat had evaporated around my backpack straps."
Kyran is due to send another update around 270 miles further along the trail at the next point where there is a data connection to get online with.
Until then, you can learn more about The Gorilla Walker, including the reasons why he's trekking thousands of miles through extreme heat for gorillas, at his website: www.gorillawalker.com
And don't forget to help Kyran hit his fundraising target. You can donate online at the Gorilla Walker Just Giving page.