Animal lovers Carolyn and Colin raised an amazing £2,000 for conservation at their gorilla-themed summer wedding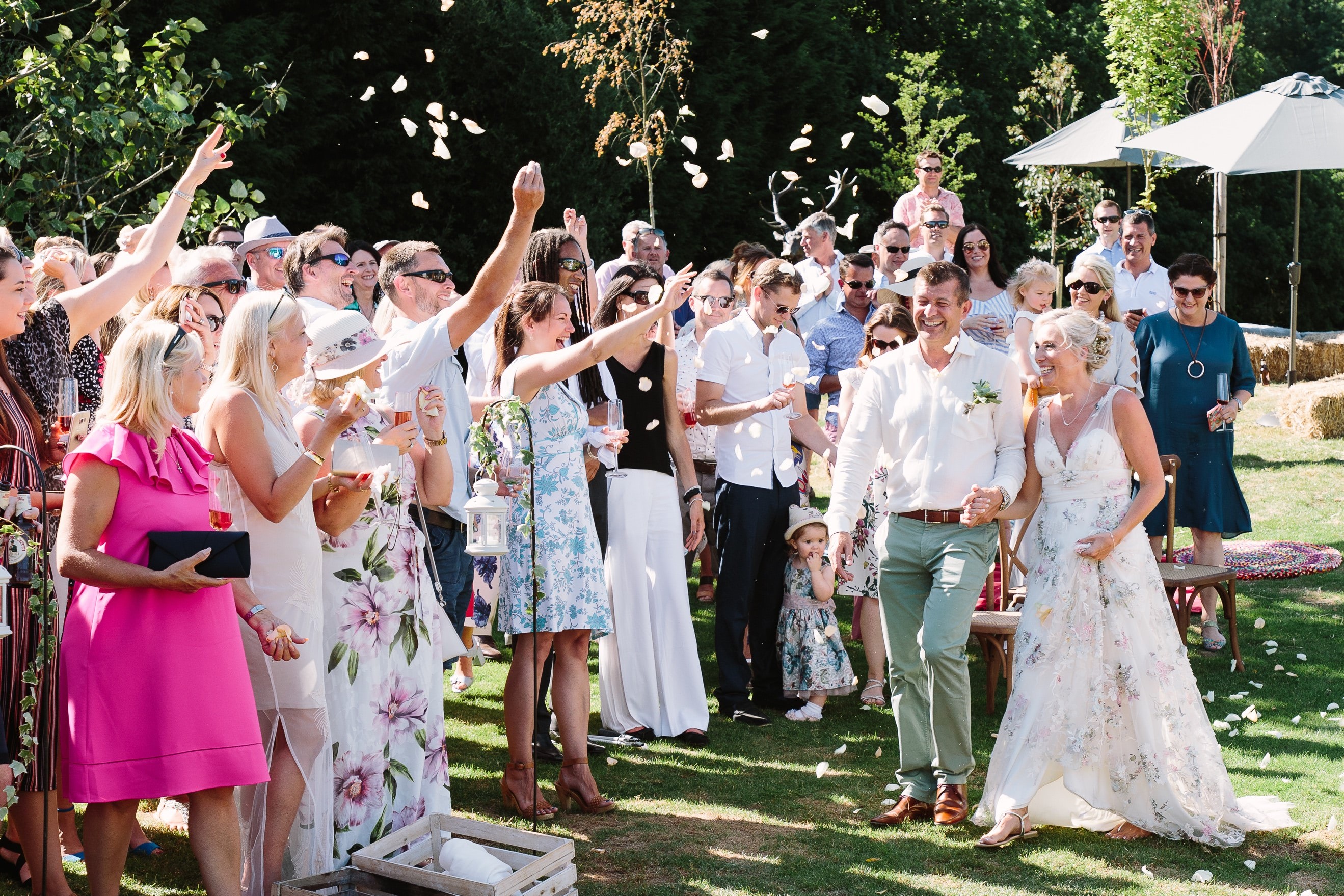 When Carolyn and Colin decided to get married, they wanted the ceremony to reflect their mutual love of gorillas. The couple, who met seven years ago at the Glastonbury Festival, got married in their own back garden in the presence of friends and family this summer. And, rather than ask their guests for gifts, they requested that they make a donation to their favourite charity – the Gorilla Organization.
The couple came up with the wedding motto "We love gorillas more than gifts!" and encouraged all their guests to give as generously as they could. As well as setting up a JustGiving page for the special day, they also installed a small postbox, decorated with gorilla pictures, at the venue so that people could donate on the day.
As Carolyn explains: "I'm certain this made perfect sense to our guests since most of them were aware of my lifelong passion for this species (amongst others) and it got them off the hook trying to think of something to buy us
"The wedding was festival themed and took place on a gloriously hot summer's day in June in the back garden of our home. It felt fitting to have a little bit of gorilla presence with us on the day and we were thrilled to raise over £2,000!"
All of the money raised will go towards helping to fund the Gorilla Organization's conservation and development projects in Africa. These are projects that the couple hold close to their hearts.
Carolyn adds: "I was keen to share my passion for primates and introduced Colin to the work of the Gorilla Organisation early in our relationship. I've supported this charity since its beginning as I was drawn towards the holistic view they take towards conservation. That ethos of caring for the whole community fits well with my life values and I've always been fascinated to read about the numerous projects going on that benefit whole communities (as well as my favourite primate of course)."
Both bride and groom are dedicated conservationists and lifelong animal lovers. Over the years they've dived extensively all around the world, plus they've been on safari in Africa and been to Borneo to see orangutans in the wild. Naturally, for their honeymoon, they travelled to Uganda to see gorillas in the wild.
If you would like to fundraise for the Gorilla Organization, get in touch at info@gorillas.org.