At the annual Kwita Izina festival in Rwanda, 25 baby mountain gorillas were given names with meaning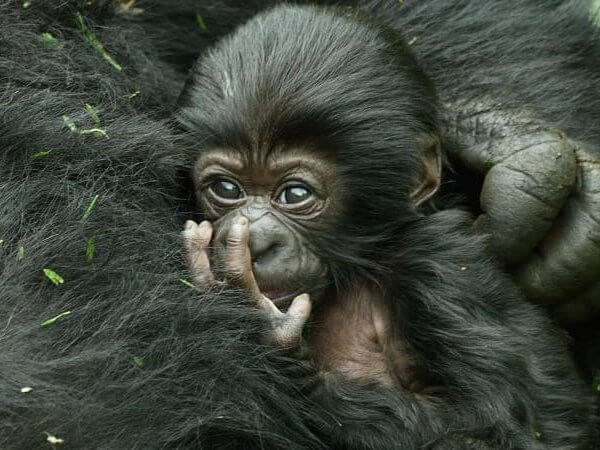 The 15th edition of the Kwita Izina festival in Rwanda saw 25 infant mountain gorillas given names with meaning.
On the back of another successful year for the country's conservation programme, leading conservationists joined political leaders including President Paul Kagame to name the latest additions to the Amahoro, Umubano, Hirwa, Igisha, Isimbi, Muhoza, Kwitonda, Sabyinyo, Susa, Pablo, Kuryama, Mafunzo, Kureba, Musirikali, and Ntambara gorilla groups
Among those naming a gorilla this year were United Nations Deputy Secretary-General Amina Mohammed, HRH Princess Basma bint Al of Jordan and football legends Louis van Gaal and Tony Adams. Supermodel and businesswoman Naomi Campbell also attended the festival and congratulated Rwanda on their ongoing efforts to protect mountain gorillas through responsible eco-tourism.
Welcoming the news, Gorilla Organization Director Jillian Miller, who has enjoyed the privilege of naming a baby gorilla at a past edition of Kwita Izina, said: "This is such a joyful day for the gorilla conservation community. When this event started, there were fewer than 400 mountain gorillas left. Now, there are more than 1,000, and events such as this, which both celebrate our accomplishments while at the same time highlighting the ongoing threats gorillas face, are vitally important for raising awareness around the world."
The first Kwita Izina was held in 1981. Since then, 281 mountain gorillas have been named and the overall mountain gorilla population in Rwanda has increased by 281 to 604 today. Tourism has played an increasingly important role in the country's conservation efforts, with the money raised through selling permits to tourists used to fund ranger patrols and for community development in areas surrounding the Volcanoes National Park.