Last week I was invited to a tree planting ceremony at a community in Kalehe Territory, South Kivu. The community is one of many that borders the Kahuzi Biega National Park, one of the last refuges of the endangered eastern lowland gorilla.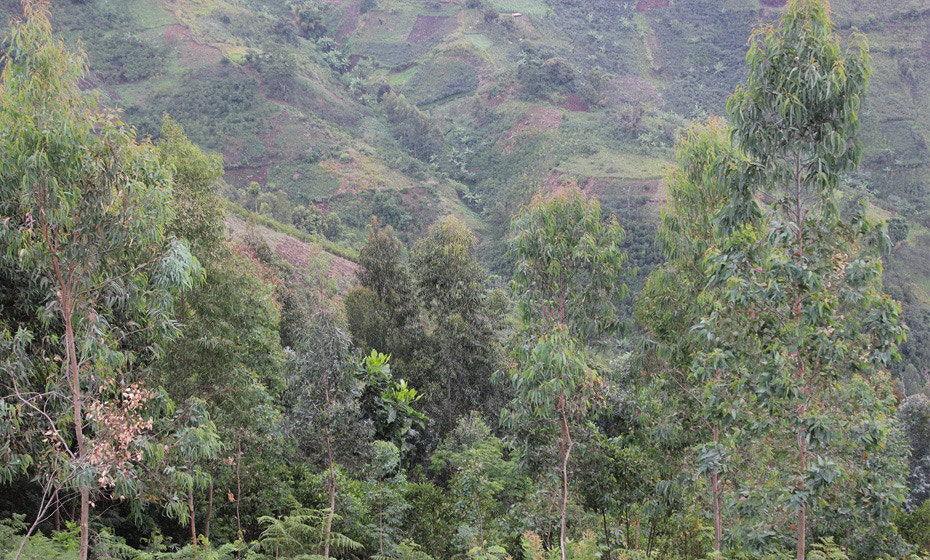 Like most of the small towns and villages dotted throughout this part of DR Congo, for many years now, community members have had little choice but to go into the protected forest and cut down trees. They know this illegal and they are know that the ecosystem here is fragile and must be protected at all costs. However, with near-constant war cutting them off from the rest of the country and poverty widespread, most feel they have little choice but to take the risk and enter the forest in search of food and fuel.
Almost ten years ago now, the Gorilla Organization started working with these communities, helping them plant fast-growing trees they could use for firewood. These tress serve as a valuable buffer between gorillas and their cousins in the forest.
And our efforts continue. So far, we've planted around 160,000 trees on the borders of Kahuzi Biega National Park, and I just recently watched a few more go into the ground.
As you can see from the pictures I took, the whole village turned out to learn about why the trees are being planted. These pictures should also give you some idea of how much forest has been lost and how we are working to address this. And let's not forget, more trees is not just good news for gorillas needing food and shelter! It's also good news for humans, too, as we start to feel the effects of climate change here in Africa.