Mount Tshiaberimu has not been a peaceful, happy place over recent months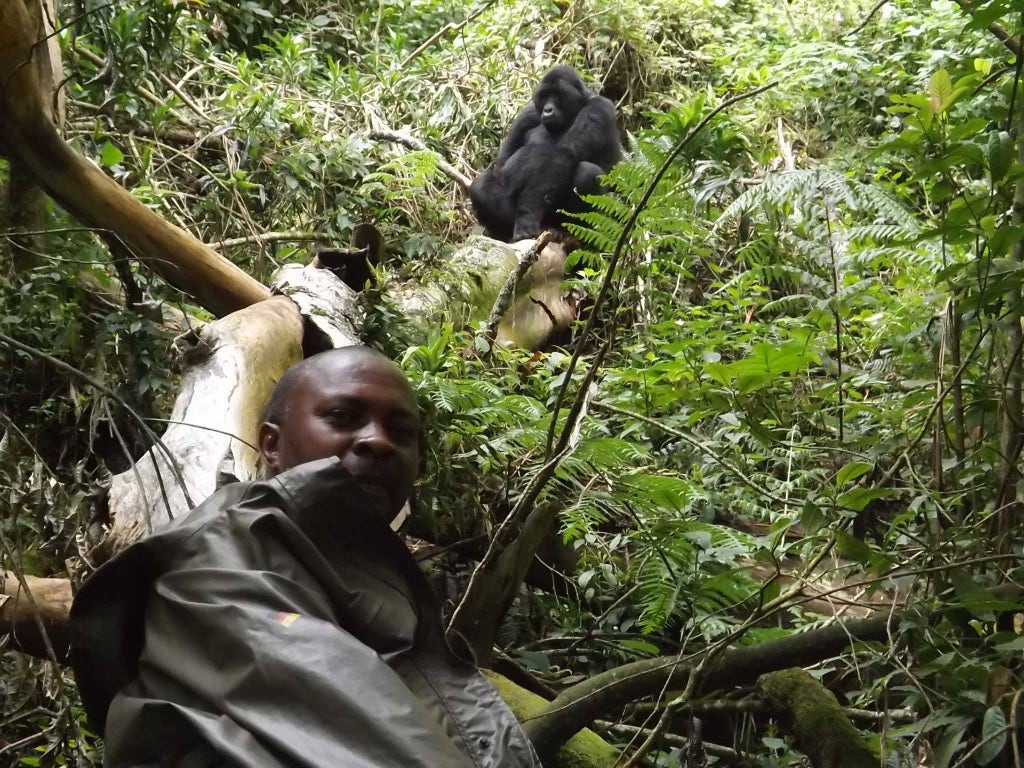 If you've been reading this blog, or even reading our 'Digit News' newsletters, you'll know that Mount Tshiaberimu has not been a peaceful, happy place over recent months. In fact, Jean-Claude, who is the manager of our conservation project here, tells me he struggles to remember a time when he was able to carry out his important research without feeling under threat.
But JC is as determined as ever to make sure the project carries on as well as is possible. He was recently joined by a team of rangers from nearby Mutsora. With their support, he was able to go into the forests to look at the Kikyo patrol post, which was destroyed by Mai Mai militia way back in 2011. Sadly, given ongoing insecurity, as well as funding issues, the patrol post has yet to be restored, so the patrol came across quite a sad sight.
As you can see, however, the long, tough trek up Mount T was not in vain. The patrol were treated to an encounter with Mukokya, the blackback son of missing Tsongo. They were happy to report that he looks very strong and they are confident he will soon become an impressive silverback (male gorillas get their silverbacks when they are around 12 years old).
With Tsongo still missing (and, sadly, the team here fear the very worst for him), this is encouraging. Hopefully the 'Mountain of Spirits' as it is known locally, will soon have the strong leader it needs to protect its precious gorilla population from threats posed by poachers and militia.
– Tuver Wundi