Are you and your friends ready to take on The Gorilla Organization's inaugural Great Gorilla Quiz?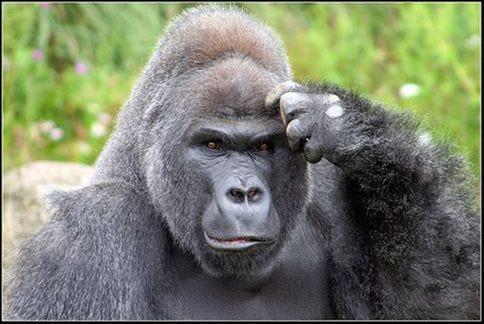 The Gorilla Organization is pleased to say that the inaugural Great Gorilla Quiz will be held at Agenda Bar in the City of London on Tuesday 14 April 2015 from 7pm.
The evening will feature a fun-packed quiz, with the questions covering a wide range of topics, including, of course, great apes and gorilla conservation in Africa! Tickets can be purchased individually or in teams, and all the proceeds from the night go towards funding the pioneering conservation work the Gorilla Organization carries out in and around the gorilla habitat in Africa.
Alongside the quiz, the special event will also feature a raffle, with a host of special gorilla-themed prizes up for grabs, and special guests will also be along to share their tales from the front line of conservation.
Tickets for the Great Gorilla Quiz 2015 cost £10 per person, with a maximum of six people per team.
Tickets can be purchased in advance at:http://secure.gorillas.org/Quizregistration.