Gorilla Walker Kyran Young is on the home straight of his epic trek up the western coast of America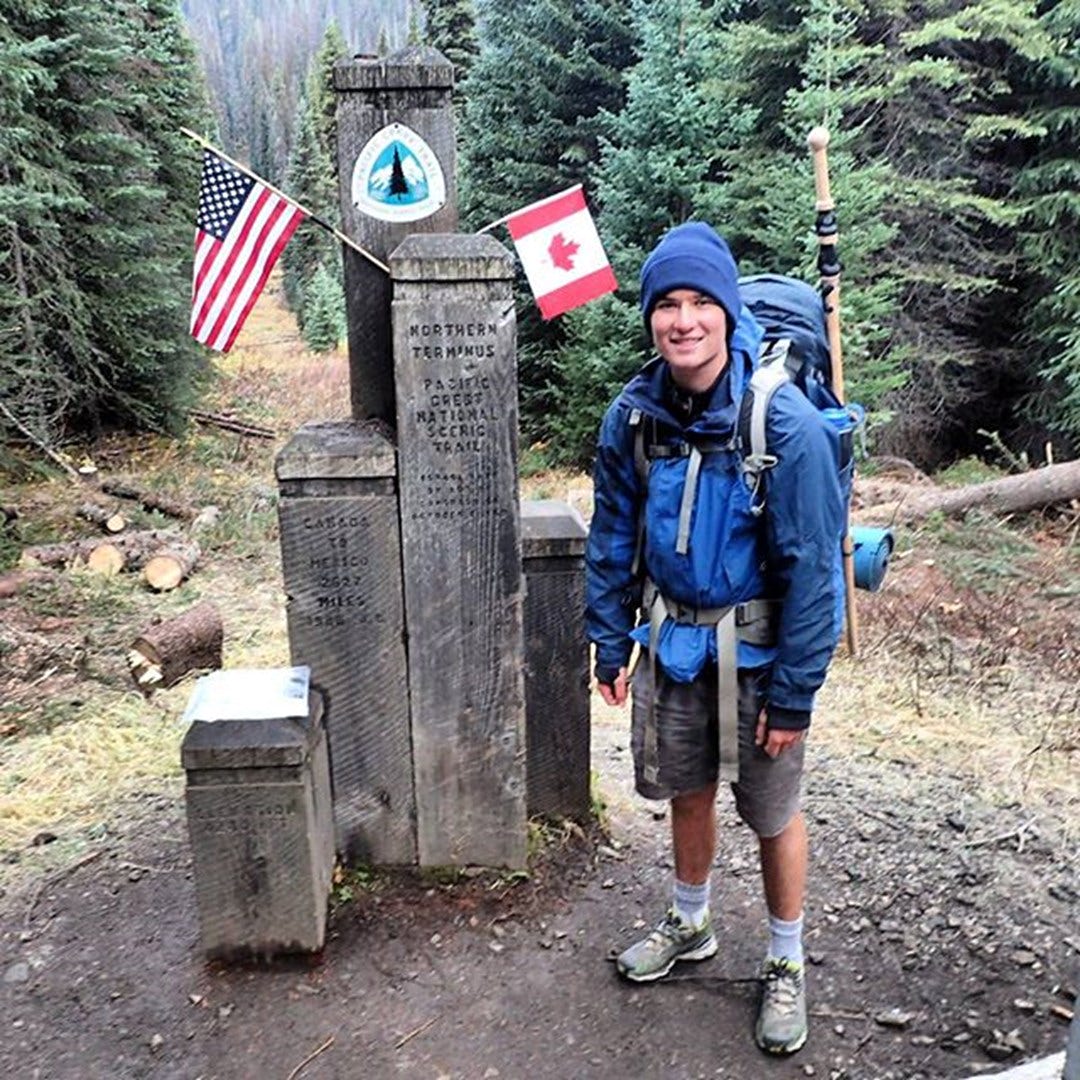 Gorilla Walker Kyran Young is on the home straight of his epic trek up the western coast of America and well on track to raise an incredible £10,000 for gorilla conservation.
The intrepid teen is tackling the Pacific Crest Trail in a bid to raise not only awareness of the plight of gorillas in the wild, but also funds to support the Gorilla Organization's conservation and community development projects in Africa.
Kyran set off back in May, leaving from the edge of Mexico, and now has around 700 miles to go until he reaches the border with Canada. For his efforts, he has so far raised £9,000 in donations, and is now confident he will be able to reach the £10,000 mark by the time he finishes his adventure.
With most of the trail now behind him, Kyran is planning to celebrate the end of his walk in style. A number of US media organisations are due to meet with him once his mission is complete, allowing the young conservationist to get his message heard far and wide. Additionally, the Gorilla Organization will also be welcoming Kyran back from his travels at the end of September, though, since he fell ill and had to rest for a few days, he will not make it back in time to clock up another few miles by taking part in the 2015 Great Gorilla Run.
Speaking before he embarked on the adventure of a lifetime, Kyran explained that his fascination with wildlife, and his determination to help protect endangered species, started when learned of the plight of animals caught up in conflict.
"One of the most extreme examples of this global problem is that of the Mountain Gorilla. This Beautiful, hazel eyed pacifist has been pushed to the brink of extinction. There are only 878 other creatures like this left on the planet," Kyran said.
"The Mountain Gorilla is just one of the first to reach a point of no return.  This is why I chose them, not just because they're amazing creatures, but because they need it most."
To follow Kyran on his final few days up the Pacific Crest Trail and to support him as he tries to raise as much money as possible for gorilla conservation, visit his blog www.gorillawalker.com or donate at the Gorilla Walker Just Giving page.